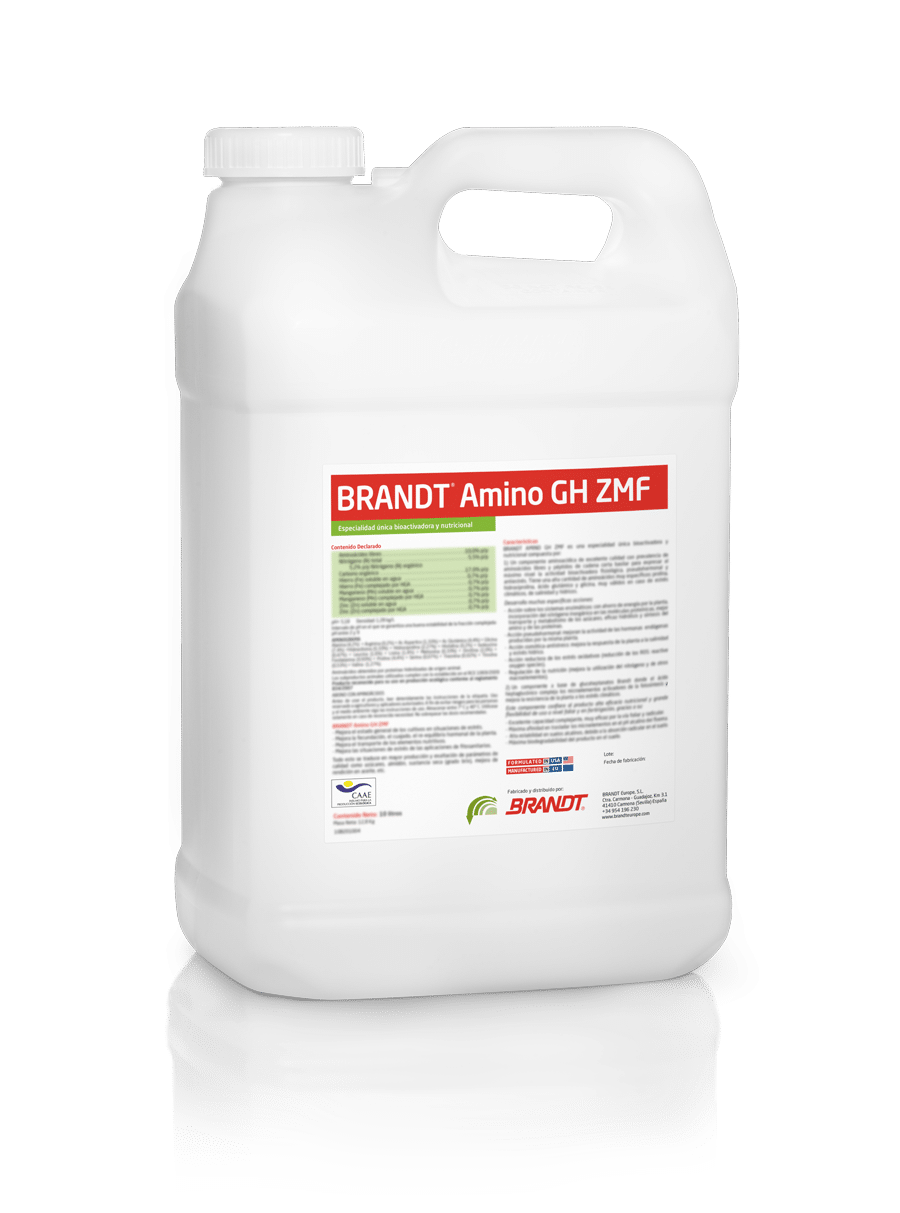 12 November 2021
BRANDT® Amino GH ZMF
BRANDT® AMINO GH ZMF is a unique bio-activating and nutritional specialty product composed of:
A high-quality amino acid component with a prevalence of free amino acids and basal short-chain peptides to express the physiological, pseudo-hormonal and anti-stress bio-activating activity at the highest level.
It contains a high amount of very specific amino acids: proline, hydroxyproline, glutamic acid and glycine, which are highly effective in the case of climatic, saline and hydric stress.
A component based on BRANDT® glucoheptonates where the heptagluconic acid is complexed with the photosynthesis activating microelements, increasing the plant's resistance to climatic stress.