As you already know, at BRANDT we have revamped our corporate website. Thanks to its more modern look and the quicker and improved browsability of our product catalogue, you'll be able to find the product you need in just a few clicks. And, of course, it now has greater web accessibility so you can access it wherever and however you want.
We have also optimized our crops section, where our nutrition program tables will be the best allies at each of the key stages for the development and optimization of your agricultural production. But that's not all, because in our updated news section you can find all the latest news about BRANDT and articles with tips and information that you can implement in your agricultural development strategy. Do you want to find out more? We'll tell you:
Nutrition programs for your crops available from any device
The new crop nutrition programs can be displayed anywhere thanks to our improved web accessibility. These programs have been developed based on the quality and specificity of BRANDT's different product ranges and the benefits deriving from their application at the different stages of plant growth.
On the page of each different type of crop, you will find recommendations to improve the results obtained at each stage of growth of your crop. Some of these benefits are: improved rooting, greater plant growth, stimulation of fruit setting, optimization of fruit fattening, increased degrees Brix and general improvement of quality and agricultural production.
In addition to guidelines on the best product to use at each stage of development of your type of crop, its beneficial effects and the amount to use, you can access the page of the product, its data sheet and safety sheet in a single click. One of our goals with this new website is to give you access to the information you need as quickly as possible.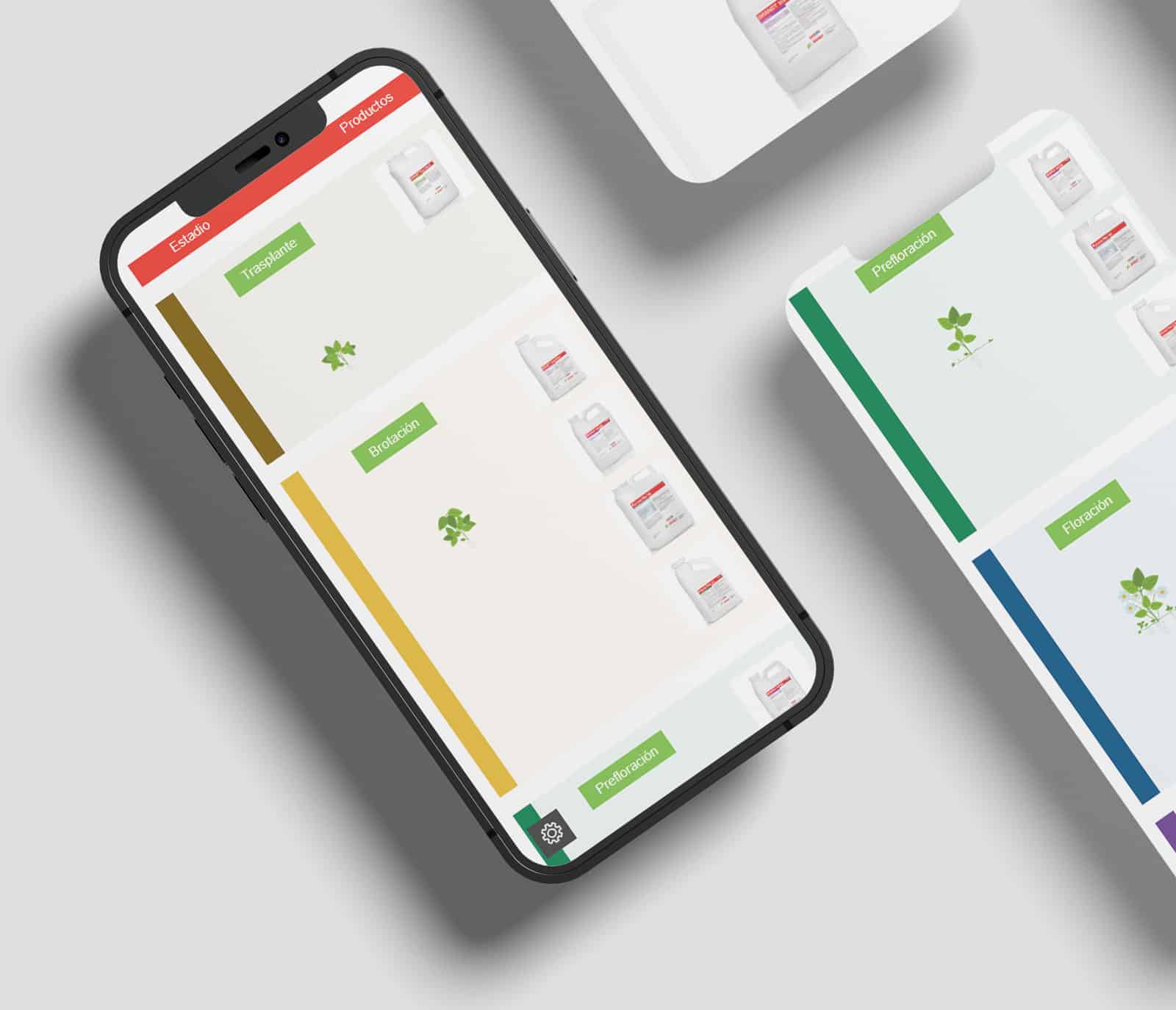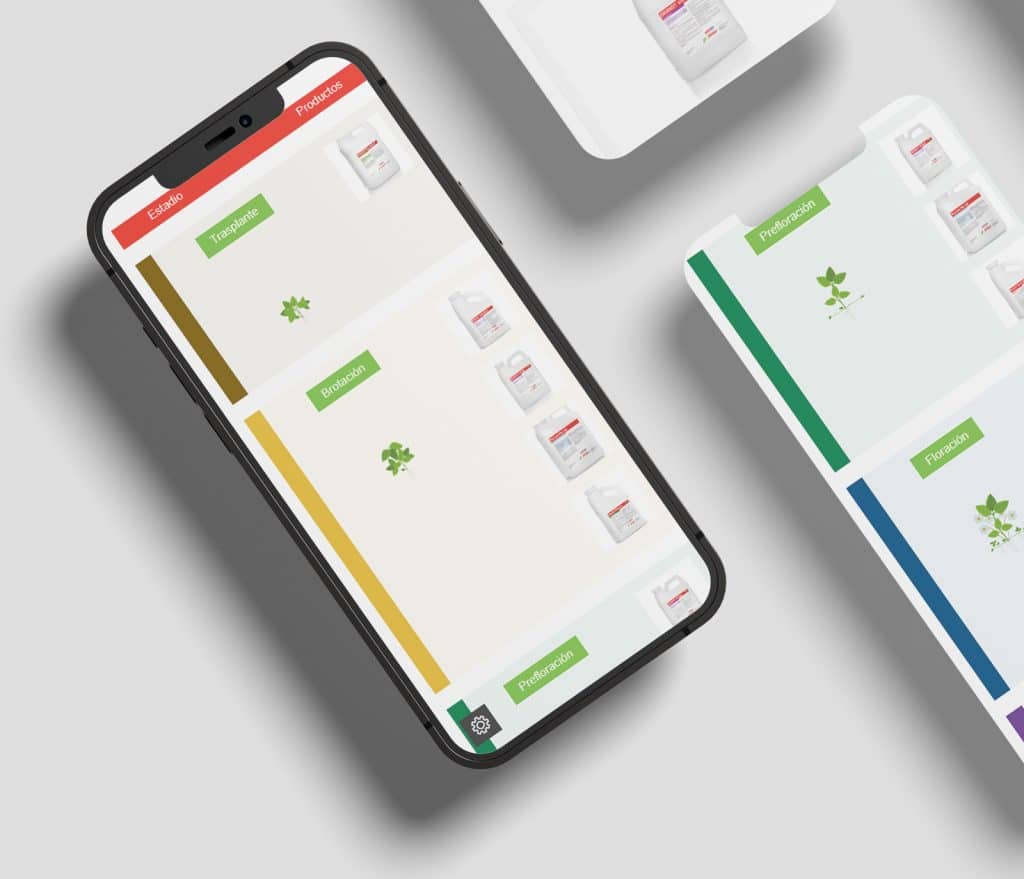 Web accessibility reaches our products through our improved product information sheets
With our new quicker website, with greater web accessibility, we have also optimized the individual pages of each product so you can see, at a glance, its general characteristics, where it is sold, the sizes in which it is available, the advantages of its use, the crops for which its use is recommended, how it should be applied and used, its chemical and nutritional composition and the additional documentation associated with the product. You will also find related products. All this has been designed so you won't have any problem finding the information you need. Because we want you to find all the information about your product of interest on a single, accessible and easy-to-read page, from any device and place. Wherever you may be, you can find everything you need on brandteurope.com.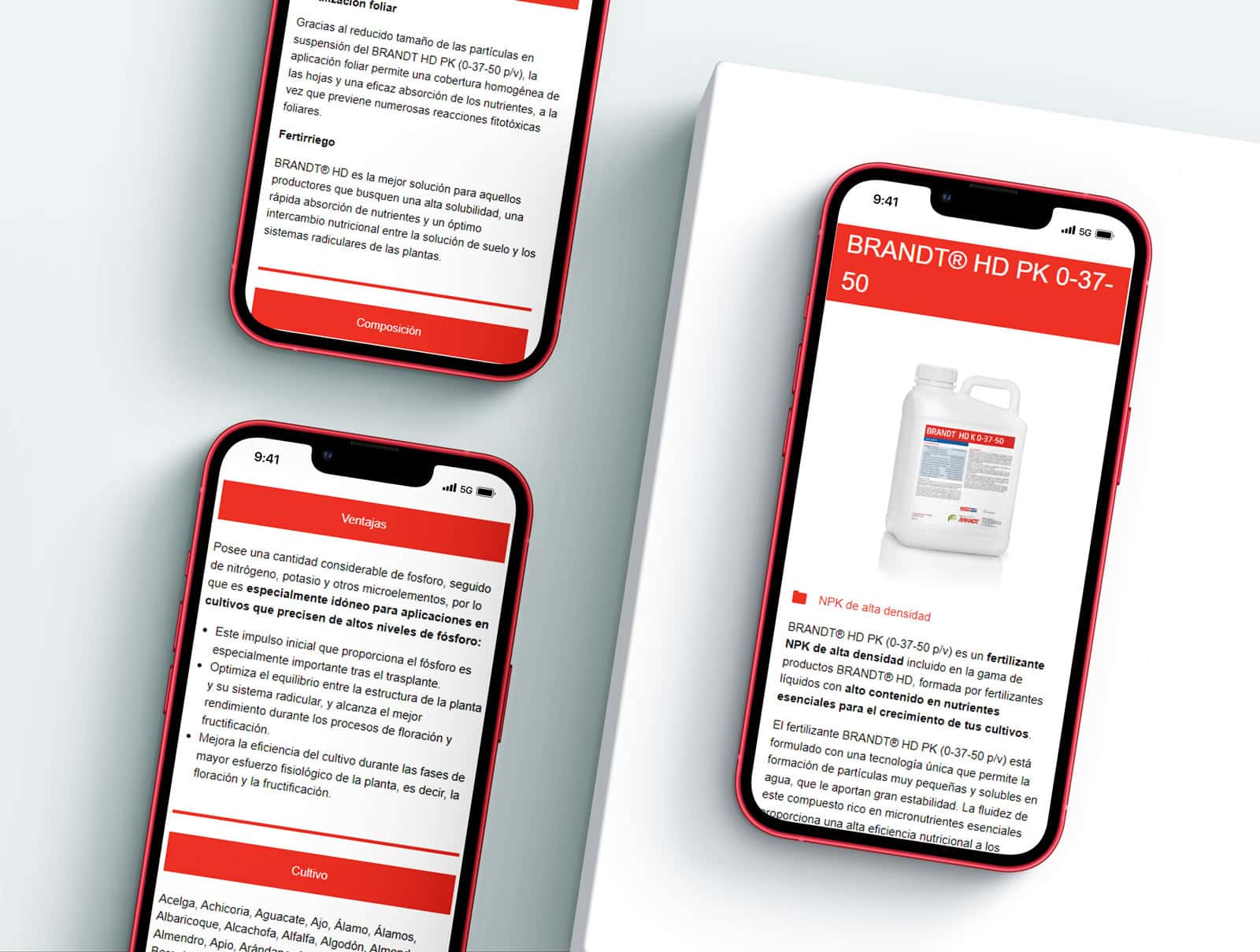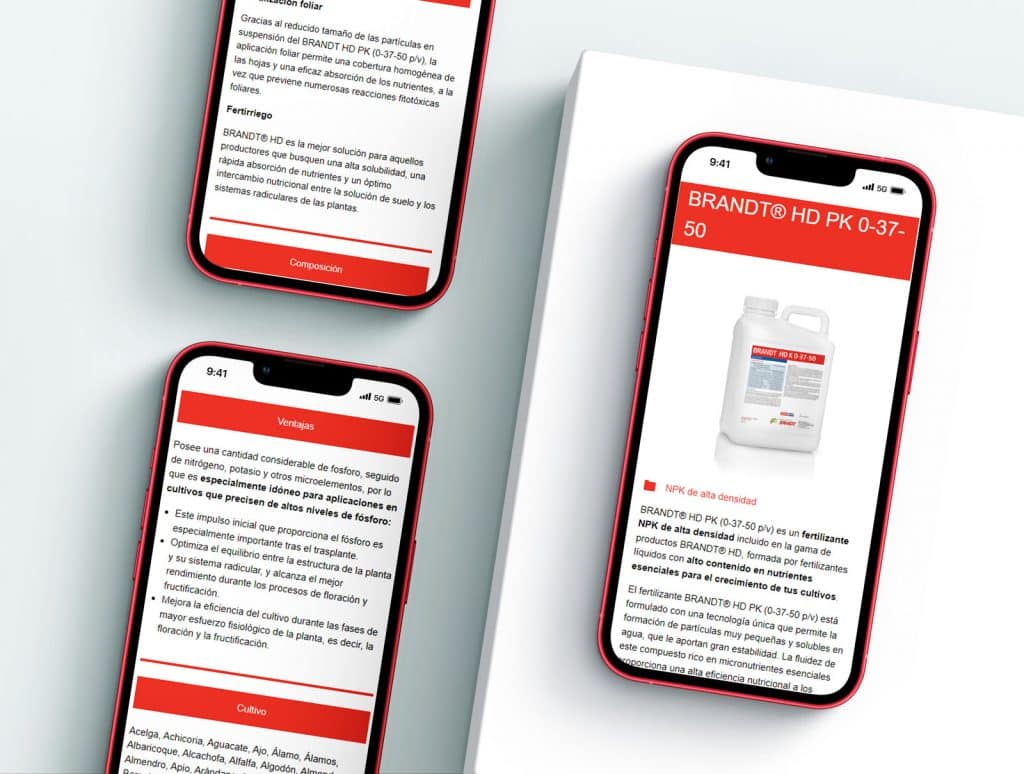 Everything still to come on our website
But that's not the end of our revamped design and content. Because not only have we revamped the website on a visual and web accessibility level; there's still much more to come, especially in our news section. In this section, in addition to news about our attendance at events, new launches and BRANDT's achievements, each month we'll also take a closer look at different aspects of plant nutrition and health that you can use to increase the yield of your crops. Because we want to continue to grow by your side, fulfilling our ultimate goal: to help you optimize each of the key stages of growth of your crops. With our new website we have made a new leap forward to continue to grow by your side.