Have you visited our new corporate website? At BRANDT we've taken another great leap forward, driven by our innovative spirit and our commitment to continuous improvement. And the fact of the matter is, since our beginnings in 1953, we have been committed to R&D, enabling us to offer top quality solutions and efficiency to our customers.
Today, we are presenting our new, fully revamped website, with a more dynamic and modern look, strengthening our digital presence and showing everything we have to offer at BRANDT, with a simple click of the mouse. We are maintaining our identity, but with a current design adapted to the needs of our users. Do you want to know all the improvements we have implemented?
We have optimized our online product browser, now quicker and more intuitive
One of the most important improvements that we have added to our website is the product browser. Our customers now have a more comprehensive online catalogue, where they will find all the information they need such as, for example, information on how to apply our products, the type of crops for which they are recommended, at which stage of production to use them, the certificates they hold, etc.
The new browser also provides an optimal user experience due to an interface specially designed to be dynamic and eye-catching. Thanks to the new filters that we have included, finding any of our products is as simple as the click of a button.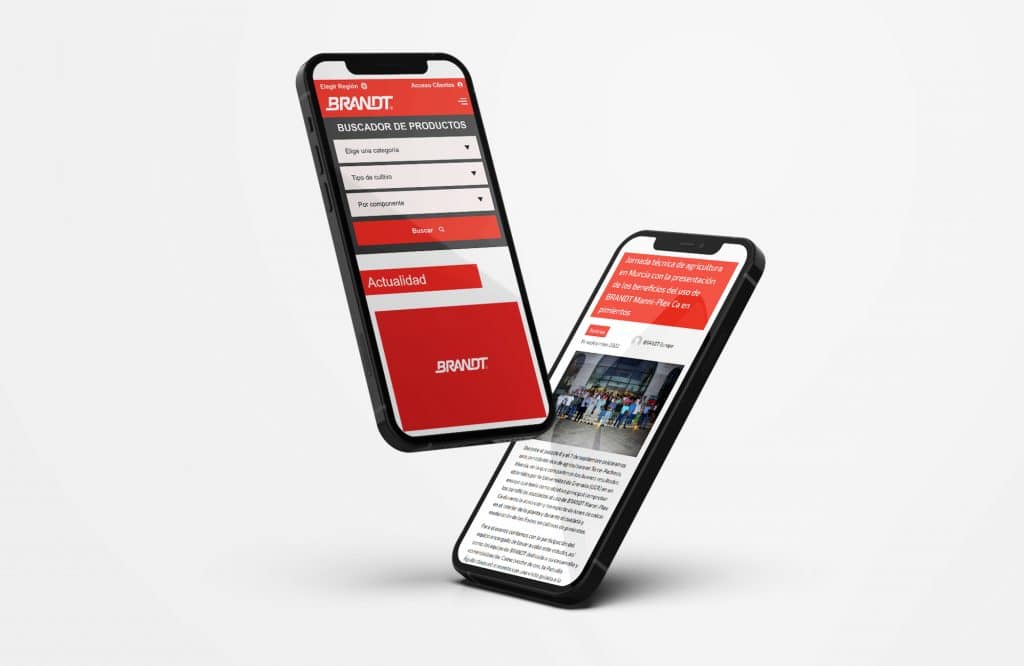 Discover all of BRANDT's latest news in our News section
Another of the additions that we have included in this revamp can be found in our News section. The corporate website is an important communication channel that we use to inform all our customers about our latest news, upcoming events, sponsorships, etc. For that reason, you can consult all of BRANDT's corporate information in this section of the website.
And if you want to be the first to find out about all this news, we recommend that you subscribe to our newsletter. That way, you won't miss a thing!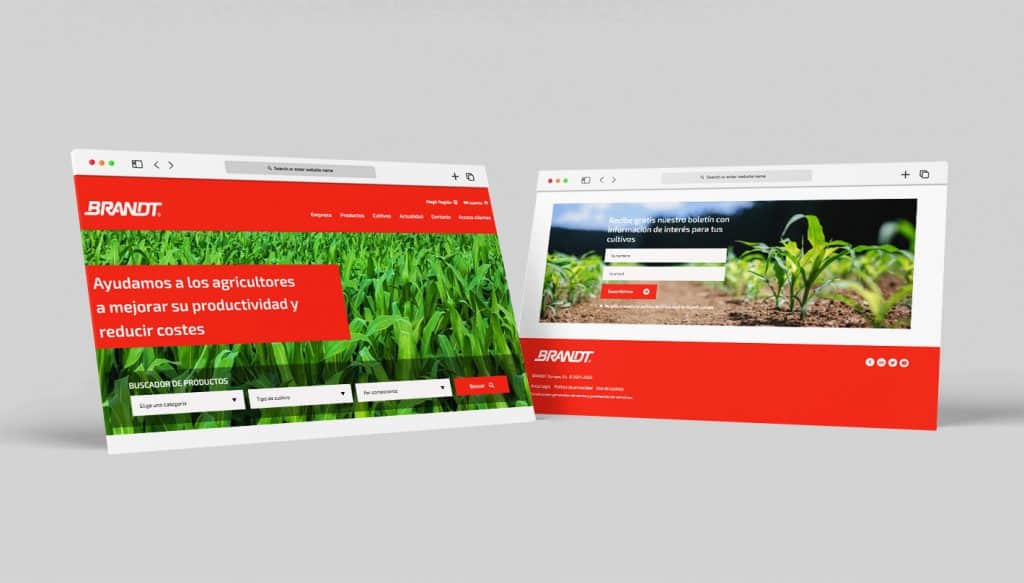 Everything you need to know about BRANDT you'll find it on our website
In addition to the News section, you will also find all the information about the company and its history on our corporate website, as well as our R&D and innovation models, our technology and the data sheets of our products, among others. All this content is available in Spanish, English and French.
At BRANDT, we hope you enjoy this new online experience as much as we enjoyed creating it and, above all, we hope it helps you look up all our products and find the information you need.