BRANDT has presented its BRANDT Manni-Plex Calcium technology at the 6th International Berry Fruit Congress in Huelva, a cutting-edge technology that, according to different trials, increases the usual time for the onset of post-harvest fungi and the start of the rotting period of strawberries by up to 5 days. This has a decisive influence on the economic return of this crop due to its high demand on foreign markets such as Germany, France and England and the narrow time frame available between when it is harvested and when it is placed on sale to the final consumer. According to the Markets and Prices Observatory of the Regional Government of Andalusia, Andalusian strawberry growers sold 222,884 tons of strawberries in EU countries last season, compared to 218,588 during the 2019-2020 campaign, an increase of 2%. There was a 15% increase in non-EU countries, from 6,641 tons to 7,652 tons last season. In terms of turnover, of a total of 513 million, around 490 million correspond to strawberries sold in EU countries.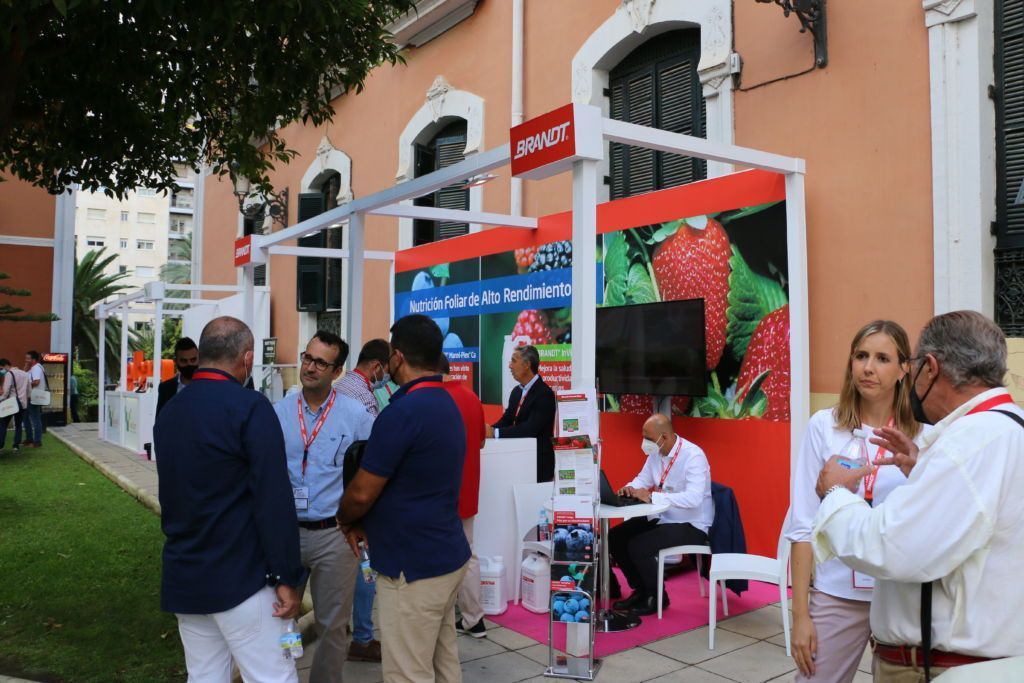 This innovative technology was presented by BRANDT's Director for the Development of Nutritional Specialty Products, José Yáñez, during a technical talk at the congress where BRANDT, whose products are currently sold in more than 50 countries around the world, has its own stand.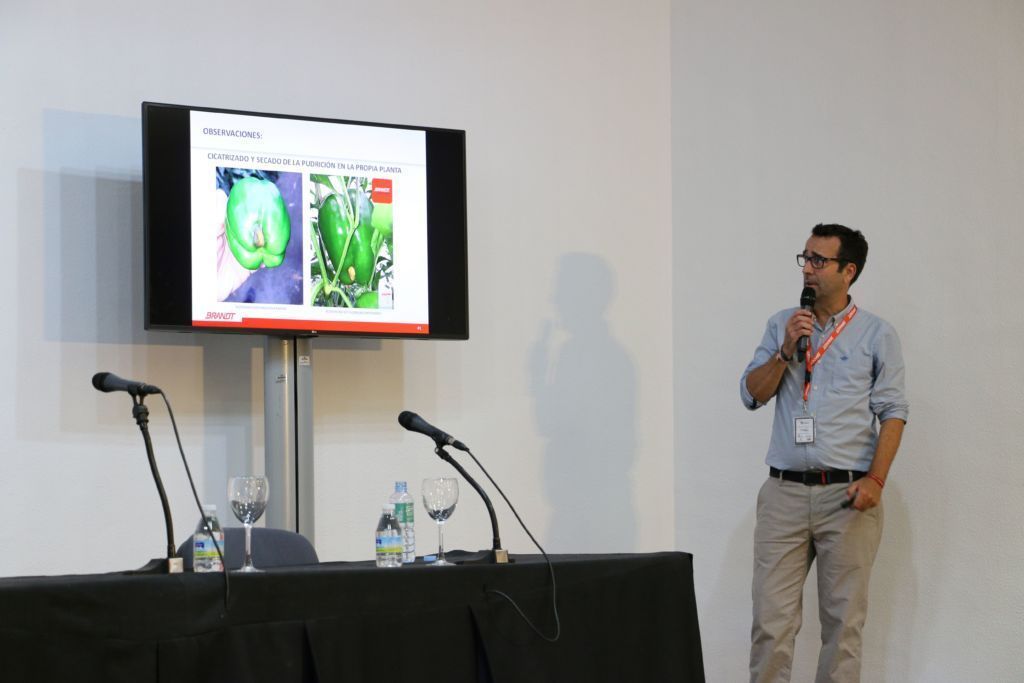 This delay in the onset of rotting in strawberries is possible thanks to a pioneering fourth-generation technology known as BRANDT Manni-Plex Calcium for foliar use, according to José Yáñez. "Unlike conventional foliar nutrients, BRANDT has succeeded in complexing calcium with sugars and alcohols that give the product a greater translocation capacity, while its small molecular size allows more calcium to be absorbed by the leaf and reach the cell wall". Therefore, thanks to this technology, the fruit remains in perfect condition for several more days, an extremely important factor for its transport to European markets and its duration on supermarket shelves. In addition, this system strengthens other significant aspects of the fruit, providing greater homogeneity and extra category fruits, the most sought after and demanded by the foreign market.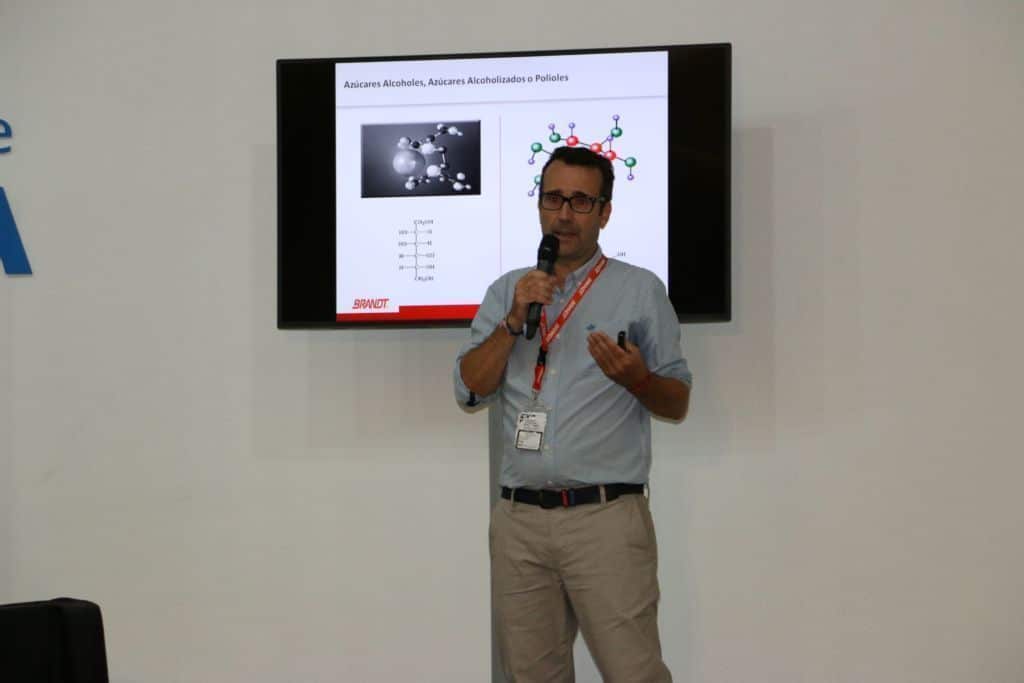 Besides strawberries, BRANDT Manni-Plex Calcium has proven efficiency in many other important crops in the Huelva area, such as avocados and citrus fruits, which are also very important for the company.
José Yáñez also presented a commercial agreement with an important distributor in the province of Huelva, Rodolia, which will allow the company to expand its commercial network among irrigation communities, technicians and farmers in Huelva.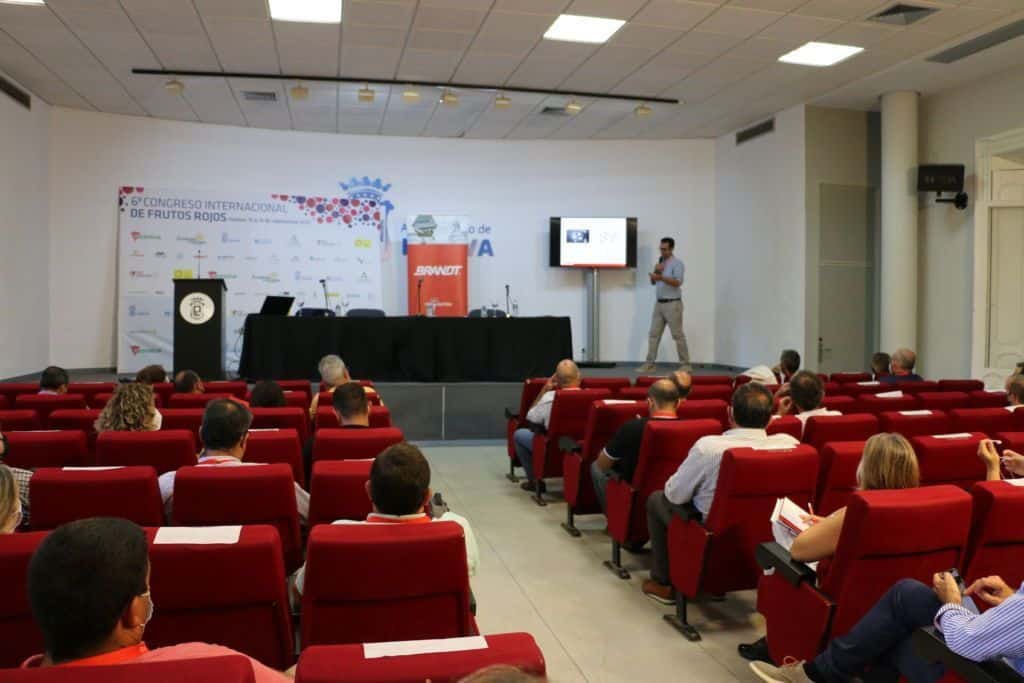 During his talk, Yáñez also announced the incorporation of a new specialty product into the Huelva berry market, developed at BRANDT's laboratories, called InVigo. This solution maintains optimal levels of proline and glutathione in plants, strengthening the crop against different types of stress such as frost, temperature changes, hydric stress and saline solution, equally effective both by fertigation and foliar application. "Its most notable effects are that it optimizes fertilization and fruit setting, increases fruit size and improves the quality and quantity of production", stated José Yáñez.