We work tirelessly on improving our analytical methods, fine-tuning new techniques, validating new methods, developing new procedures, etc., with particular focus on the qualifications and specialized training of the professionals who are part of our team.
Main Equipment
Inductively coupled plasma optical emission spectrometer (ICP-OES)
Gas chromatograph-flame ionization detector (GC-FID)
High performance liquid chromatograph (HPLC)
Atomic absorption spectrometer
Mastersizer 3000 particle size analyser
Nitrogen analyser Dumas NDA 701
Flashpoint measuring equipment
Kjeldahl nitrogen digester with steam distillation unit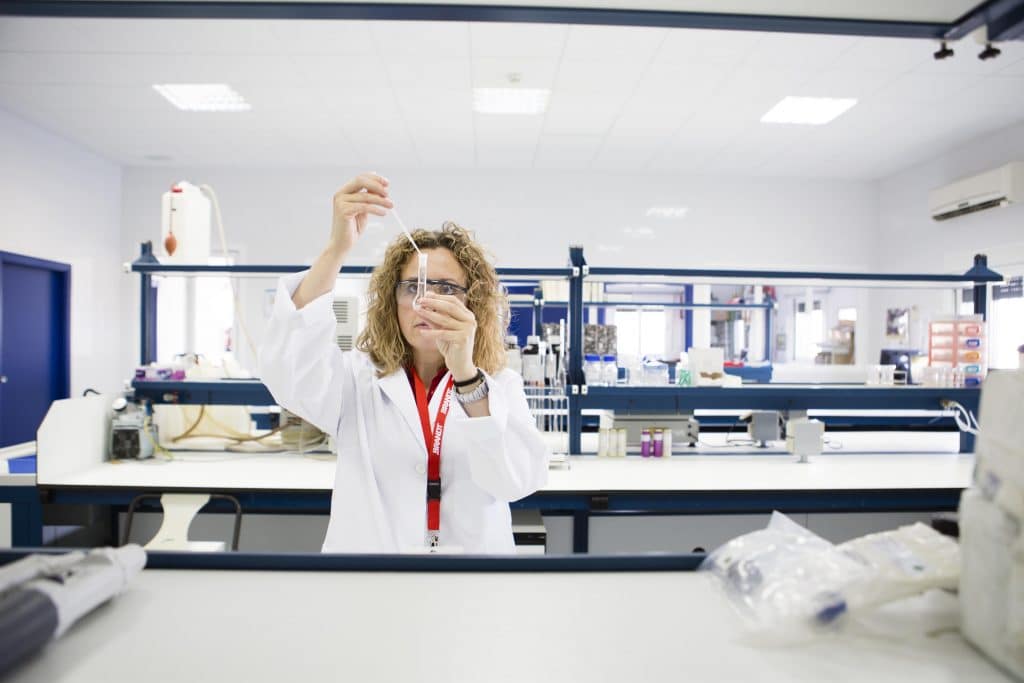 R&D
Research and Development is undertaken by our laboratory department, which develops and adapts the important R&D work carried out by our parent company at the headquarters in Illinois, optimizing existing formulas, developing new products and responding to our customers' requests.
Good Laboratory Practices (GLP)
The laboratory of Brandt Europe, S.L. is ENAC certified under the Principles of Good Laboratory Practice Application System.
GLP is used to conduct tests to obtain data on the properties and hazards to humans, animals and the environment of any chemical.
In our case, they are applied to the physical and chemical characterization of phytosanitary products, for the purpose of presenting them to the competent authorities for the registration, renewal or authorization of the product and its subsequent sale.

Download Certificates